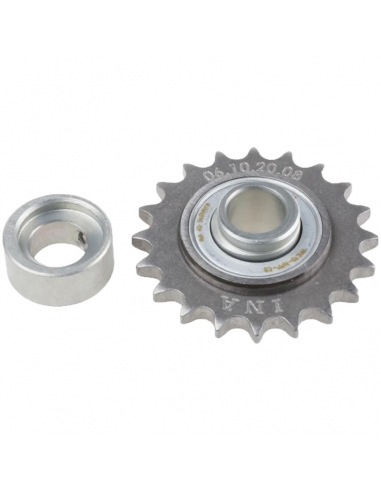 visibility
 
Tensioning wheel for chain diameter 15mm 20 teeth 06B ISO C 10 - INA
15B006102008
Tensioning wheel with ball bearing for chain in sintered steel (C 10). Diameter 15mm and 20 teeth. Valid for normal chains and roller chains European standard.
Manufacturer: INA
Reference: KSR 15.B0.06.10.20.08:INA


Representative image for illustrative purposes, the item supplied will correspond to the specifications indicated.
Tiempo de envio 3-6 semanas.
Privacy Policy
Forms of Delivery
Returns Policy
The tensioning wheels or sprockets for INA chains are units of guidance and forwarding of chains, being valid for normal chains and rollers. They serve to compensate for the elongations of the chains, which occur throughout the service life by the operation itself, improve the smoothness of the ride and increase the performance of the system under high loads and speeds.
The units are supplied ready for assembly, are composed of wheel for the chain and rigid ball bearing already assembled. The tensioning wheels for chains are made of high-strength sintered steel. As the inner ring of the rigid ball bearing is extended on both sides, no additional separator rings are required.
The inner ring is fixed to the shaft by an eccentric tensioning ring. The drill in this series has a positive tolerance. In this way, unhanhanized shafts up to ISO h9 tolerance can be used under medium loads and speeds.


Manufacturer: INA
Reference: KSR 15.B0.06.10.20.08:INA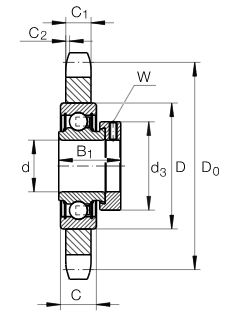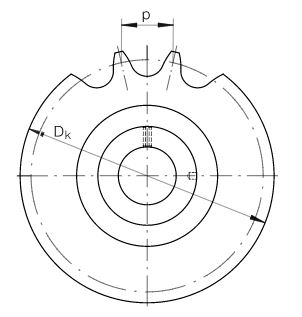 Dimensions:
Hub diameter (d): 15 mm Tolerance: +0.018/0
Tip diameter (Dk): 65 mm
Tensioner width (B1): 28.6 mm
Outer ring width (C): 12 mm
Tensioning thickness (C1): 5.2 mm.
Chamfer acho (C2): 0.8 mm.
Outer diameter (D): 40 mm.
Primitive diameter (D0): 60.9 mm.
Outer diameter of the tensioner (d3): 28.4 mm.
Dentate (p): 06B
Width between faces (W): M6x0,75. Screw thread prisoner. For 3 mm wrench
Number of teeth (Z): 20
Weight: 0,17 Kg.
Hardness HB 50+/-10
Material for professional use, install in compliance with the regulations in force at the place of installation.
No customer questions for the moment.
4 other products in the same category: