Safety limit switch, STNK series, with key design angled for blocking, to adapt to the front edge of the slide protections, hinges or lifting.
The head is rotatable and double groove, which can offer different possibilities of mounting the actuator.
The operation of the switch is produced by the introduction of the key, made of stainless steel, which is permanently mounted on the protection door.
It has one NC safety contact or two NC contacts, positive opening. It has a degree of protection IP-67.

The limit switch housing is made of glass fiber reinforced technopolymer, self-extinguishing or anti-shock, double insulated.
Technical characteristics:
Manufacturer: Giovenzana.
Series: STNK.
Number of contacts: 2.
Contact with positive opening: Contact NC.
Job category: AC15 / 600.
Rated thermal current (Ith): 10A.
Rated insulation voltage: 600Vac.
Insulation resistance: 100MΩ min. (DC500V).
Contact resistance: 25mΩ max. (Initial).
Drive path for positive opening: Various.
Maximum switching frequency: 2 cycles / sec.
Housing material: Polybutene terephthalate with UL approved glass fibers.
Actuator material: Stainless steel.
Working temperature: -25ºC..80ºC.
Mechanical durability: 1,000,000 cycles min.
Electric durability: 150,000 cycles min.
Cable entry: M16.
Fixation: 2xM4.
Standards: EN60947-5-1, UL508, EN50047, EN1088
Degree of protection: IP-67.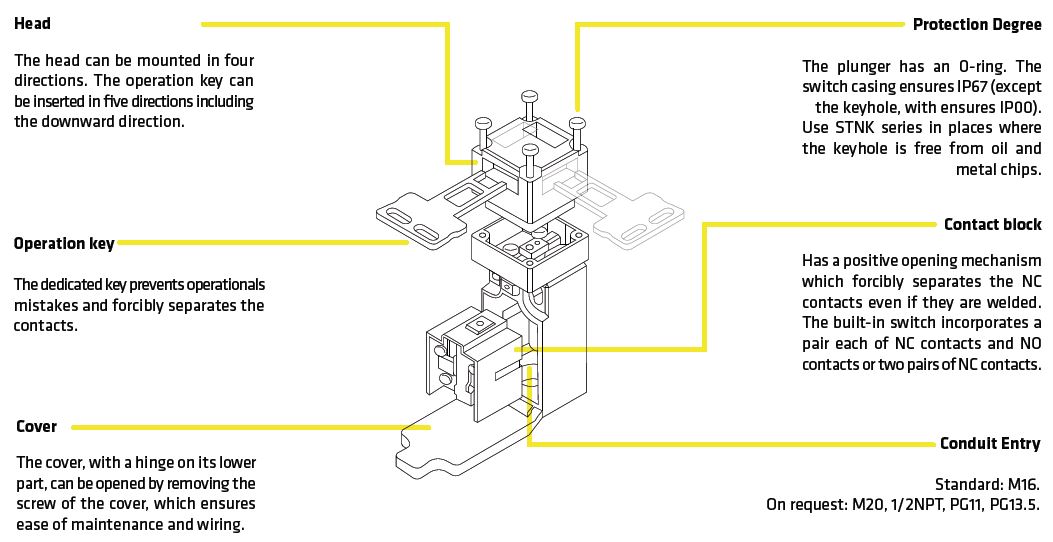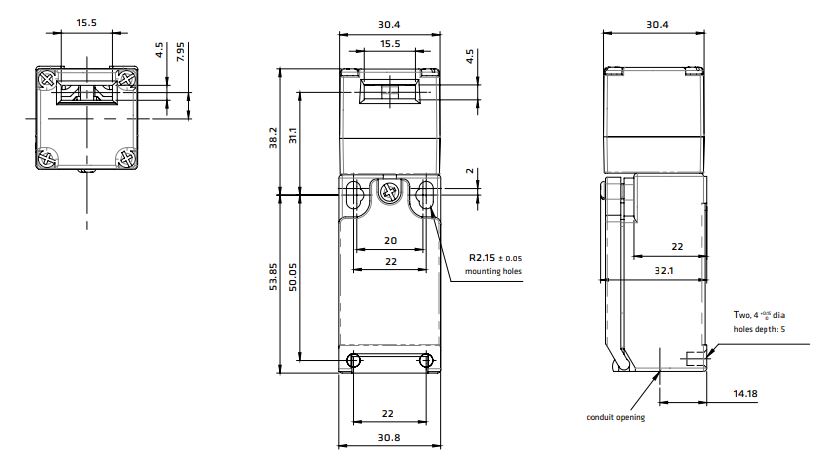 Dimensions of elbow lock key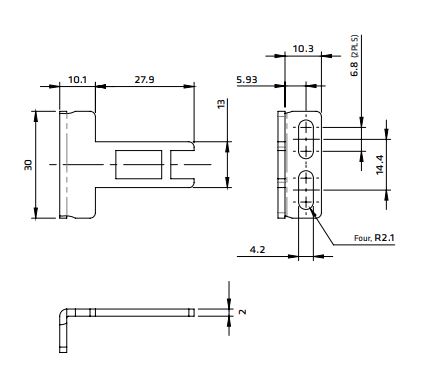 Radius of rotation and dimensions for mounting with front or side lock. The head can be rotated and mounted in the 4 positions.